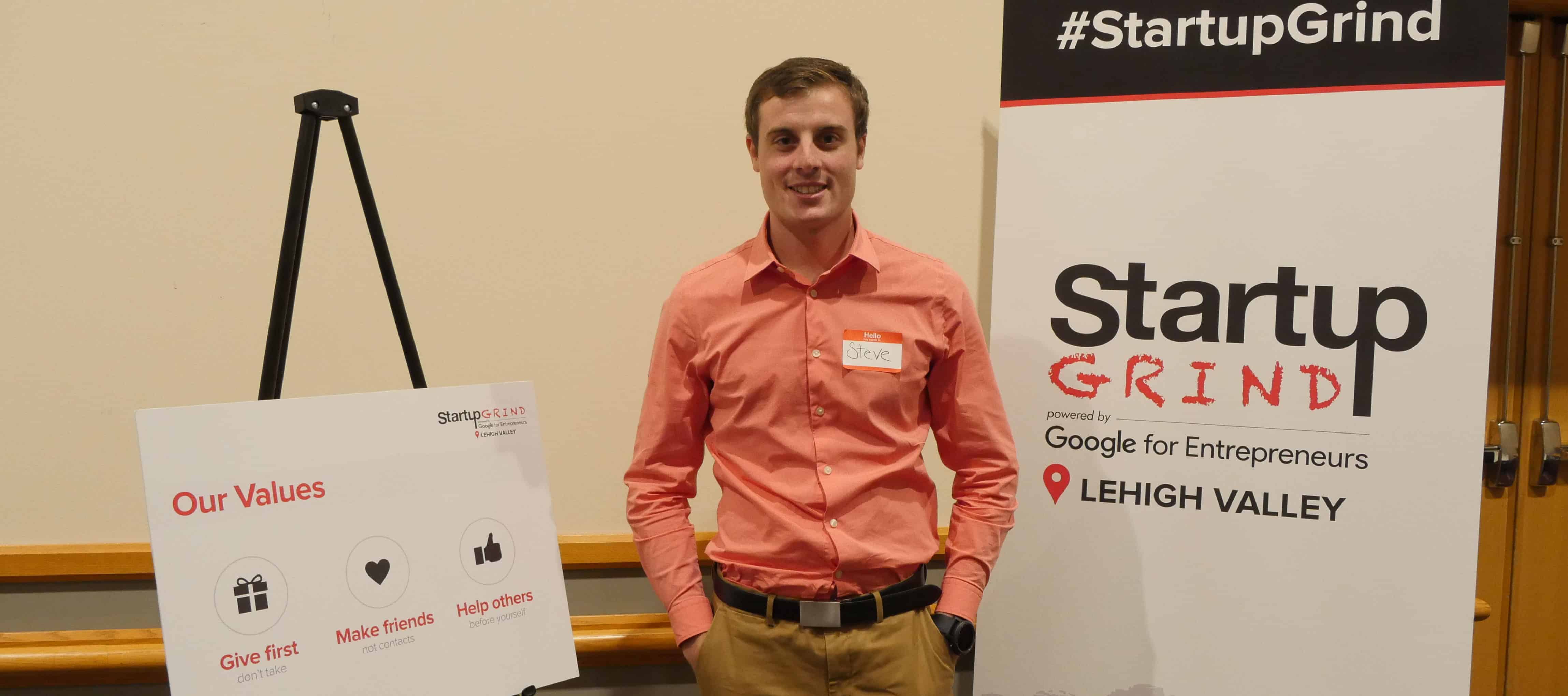 My Experience Being a Startup Grind Director
Startup Grind
breeds entrepreneurship in over 200 cities across the globe. It is the largest independent startup community, which is awesome. If you have anything to do with entrepreneurship, you should get involved with Startup Grind one way or another.
There are events monthly for each chapter that generally run from 6-9PM and maintains the same format. The first hour involves networking, food, and alcohol (where would we be without it). The second involves an established entrepreneur sitting down with the city's chapter director and doing a fireside chat, which is essentially an interview. This provides education for young entrepreneurs and mentorship. The last hour sustains the networking from the first hour and builds upon that following up the fireside chat.
The goal is to connect entrepreneurs, mentors, investors, and businesses who can help entrepreneurs to create a community built upon success. Startup Grind's values are: make friends, not contacts. Give, don't take. Help others before helping yourself. It's a simple, yet effective platform.
The Lehigh Valley Chapter
My (city) – and I put that in parenthesis because the Lehigh Valley isn't a city, it encompasses three of the larger cities in the area and a bunch of small towns with weird names – is the Lehigh Valley and we had our first event September 8th, 2016.
It felt like there was some hesitation during my interview to become a director due to the Lehigh Valley being unknown compared to the likes of New York and Silicon Valley. I guess I was convincing enough to prove the Lehigh Valley deserved to have a Startup Grind chapter.
The First Event
Our first event showcases Garrett Rhoads of Doorstep Concierge. Garrett not only owns Doorstep Concierge, but is heavily into real estate investing , and runs a networking group in the Lehigh Valley. This helped drive some of the local community to plant the seeds for Startup Grind in the Valley.
My low goal was to get 15 people at the event, and my high was 25. Well, we had over 30 people, and quite a few signups the last two days, so that really made me feel good about everything going into the event.
I kept it simple, I had pizza there along with an open bar (not a cash bar). This definitely entices people to come out to an evening event, which I knew very well. I actually took a little bit of a loss at the first event because I was not able to get enough sponsors in time, but I know that will circle back around for the second event. Besides evening myself out, everything will go into the marketing of the events for now.
What I Learned
Preparation is king and teamwork is queen. I'll start with teamwork. I did not really have any true volunteers for the first event lined up. I'm not just talking having someone help sign in. I'm saying volunteers to help run social media accounts, market the event, and attain sponsors. These are essential to a Startup Grind's success. It's essential to just about any event's success. If you can find some key volunteers things will go much more smoothly.
Teamwork
I simply asked for volunteers at the first event, and I saw people started raising their hands before the fireside chat even started! After the fireside chat I received raving reviews and lots of inquiries of other successful business men and women wanting to take the hot seat and get interviewed in the future. Key takeaway, and you can apply this to business too – Ask and you shall receive.
Preparation
Preparation is king. Startup Grind events can be bland, interesting, life altering, etc. It's all about your audience, interviewee, and how the interview is conducted. Prepping all the food and drinks is irrelevant to what I'm speaking about, though that's important too, but it's common sense. The interview is essential to any Startup Grind event.
About a week before the event I got Garrett Rhoads' whole life story. I didn't know how I was going to trim everything into an hour, pick out the most important pieces, and get him to say what I wanted to. I'm not an experienced interviewer, but I watched Startup Grind events, threw Garrett some curveballs, and I think it worked out pretty well. Especially providing the positive feedback.
Moving Forward
I have a strong plan of attack. Nailing out a speaker schedule and attaining more sponsorships is key. The next event will feature a pioneer of the Internet: Jon Zack. This guy is crazy. He's started about 34,000 companies. Okay not really, but he started a lot and the first one was when he was 10. They didn't all flop either. Actually the vast majority are still in business. He started one of the first digital agencies in the 90s.
The next event will take place at the DeSales University Gambet Center from 6-9PM on October 27th. You can purchase your ticket here! If you want to stay connected to the Startup Grind Lehigh Valley chapter check out our Instagram, Facebook, and Meetup pages as well!